Company Profile
In January 2009, PCAMI* officially created the international jazz label JMood Records ...A Sound Choice™ in order to fulfill a promise made to legendary jazz bassist and mentor Dr. Art Davis (of John Coltrane, Dizzy Gillespie, Oliver Nelson and  Max Roach fame among others....). Dr. Art died suddenly in 2007 just 3 weeks after his final audio recording... "Kansas City Outbound".
"Dr. Art often told me he was very proud to have performed with everyone but Miles Davis.....:-)" reflects Paul Collins, jazz impresario.  "It seemed this did not bother him...Just as shocking was him telling me he performed with Louis Armstrong, Frank Sinatra, Judy Garland and Sarah Vaughn! I still find artists that he has performed or recorded with from "new artist" to "marquee" and I am simply amazed...!  What a busy man...! He is also, recognized as performing with more female and male vocalists than any living bassist!  This itself is staggering to me....To know Dr. Art was to love him....I often reflect on the brief time spent with him and in my solitude, I am really emotional about this.  Only wished I had met him sooner! What a great musical talent....So much jazz history wrapped up in just one person. And to think he was working on writing a book about his life's work! To get to this point in my career, the "Intelligent Creator" knew I needed someone besides my father to connect me with the jazz tradition and he sent me the legendary bassist, Dr. Art Davis!"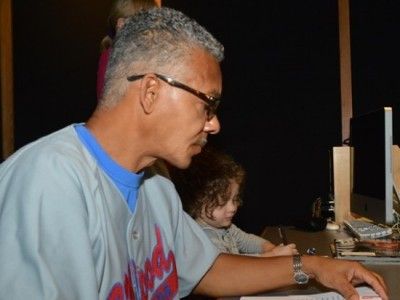 PCAMI* is the A&R and executive producer who produces a number of master recordings for its JMood™ recording catalog. In 2007 prior to creating this label, international recording projects such as "Alfabeats Nu Jazz" and unreleased "live" CD were developed under the parent company PCAMI*. Since 2005 and in conjunction with Roberto Magris, international jazz pianist, composer, arranger and band leader, JMood Records/PCAMI* have designed and created international projects and recorded works every year. The goal with JMood Records...A Sound Choice™  is "to keep the best from the jazz tradition and add something new from our own no matter where in the world it comes from."
For private consultation and consideration contact Paul Collins at paulcollins-pcami@kc.rr.com or paulcollins@jmoodrecords.com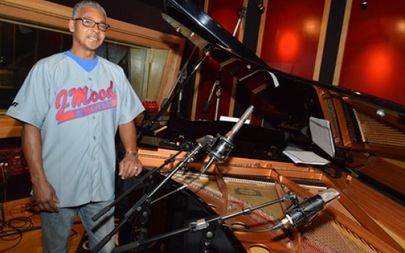 A&R Executive Bio
PCAMI* is a visionary with over 35 years of applied experience in multi-level administration and management in local government, private, corporate businesses and over 18 years volunteering in the Kansas City community serving on the board of directors for local not-for-profit organizations at the University of Missouri-Kansas City and Swope Park Health Care Center. PCAMI* is the owner, A&R and executive producer of JMood Records...A Sound Choice. PCAMI* volunteers time at the Folly Theatre, Starlight Amphitheatre, the "New" Kauffman Center for Performing Arts, Two time president and member of the advisory board of Jazz Friends of UMKC Conservatory of Music and Dance and a part of the original board that founded the Annual Jazz N' BBQ event, The UMKC Salisbury Jazz Camp & Festival, The New Musician's Showcase, the Gem Theatre in Kansas City, Missouri and the Detroit International Jazz Festival and the new JAZZ A.L.I.V.E initiative in Kansas City, MO. This is just the tip of PCAMI*'s volunteer activities.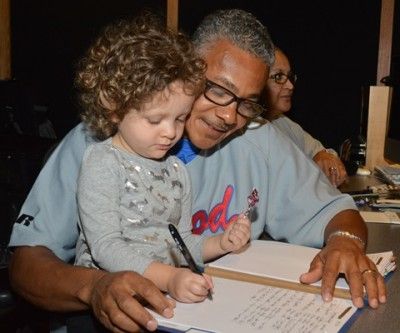 JMood/PCAMI* is an artist focused, support and service driven MultiMusic™ Company with products, brands and services that have global reach. Initially designed to service and discover local talent, it quickly expanded its reach to service regional, national, international and celebrity talent. JMood/PCAMI* also provides customized and value added support and services to its talent base that would be out of the reach and price range of most mid to upper level independent artists. JMood/PCAMI* continues to discover exceptional local, national and international talent that have experience in music education, equipment, computer software, graphics, photography, video, production, music composition, music soundtracks for big and small screens and business. JMood/PCAMI* provides this artist support and administrative music services for artists through MUZIKSVC™. This is a division developed by JMood/PCAMI* to manage PR, radio campaigns, bookings, marketing and grow other support related services and initiatives.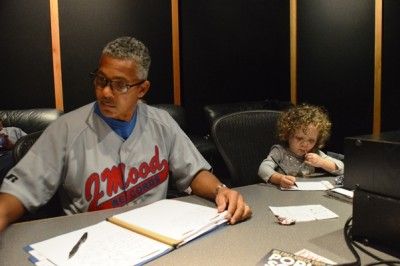 Mr. Collins is also sought out for his experience and keen advice. "JMood Records...A Sound Choice™"
JMOOD RECORDS...A SOUND CHOICE, NEW CD RELEASE
JMood Records...A Sound Choice  is pleased to announce the release of the latest release by The Roberto Magris Trio entitled, "An Evening With Herb Geller & The Roberto Magris Trio."
 This tribute is just a snapshot in the life and time of the West coast jazz icon Herb Geller. When news of the loss of Herb Geller reached Roberto Magris and I, it was accepted with deep emotions.
Not only was Herb Geller a musical companion of Roberto Magris in Europe, a gifted musician, he was a trusted friend and musical advisor for several of our musical projects. This musical portrait captures two of many "live" performances and concerts performed by the music tandem Geller/Magris.
Over the past few years, Roberto and I wanted very much to get Herb back to the USA for a jazz recording. However, with his health failing, we felt it was wiser not to tax him with such a long flight from Germany to Kansas City, record and perform then head back to Germany. So, a dream recording was never realized, although Herb determinedly wanted to come! It proved to be one of the best decisions we made because Herb Geller was in and out of the hospital off and on afterward. However, on his good days, he and Roberto were out and about playing music together as usual. They were unstoppable!
That said, these tracks capture some of the "best" of the later years and is the last "live" recording of Herb Geller at the "Novi Sad Jazz Festival-Serbia and the bonus tracks recorded "live" at Porgy & Bess, Vienna, Austria. On these recordings, nothing has been compromised. It is left totally intact as Roberto fondly remembers. My usual audio notebook have been left off intentionally for this "special" project and only minor audio and technical adjustments have been made by legendary mastering engineer Aldo Borrelli from Milan, Italy. Herb Geller is in top form physically, technically and musically. Roberto Magris and the trio-Europe consisting of Nikola Matosic, acoustic bass and Enzo Carpentieri, drums are stellar!
We are pleased to share this 2009 recording year with you and hope you enjoy the music as much as we did in preparing these stellar "live" takes!
To my friend, first and foremost and musical genius, Roberto Magris, whose steady hand and mind proved invaluable as we adhered to the original musical format. I am truly grateful!
Finally, but, certainly not the end, because, his music and musical influence has connected us to other legends and the tradition and will be with us for years to come! To our forever friend and mentor, Herb Geller.
This CD is available immediately for JMood Fans on the "JMood Website"-"Purchase All CDs Here" tab and will eventually be available on CD Baby.com and other distribution sites around the world.
Respectfully,
Paul Collins, JMood Records
JMOOD RECORDS..."A SOUND CHOICE" "NEW" CD RELEASE
JMood Records™ is pleased to announce the release of international recording artist Roberto Magris' "new" CD entitled, "Morgan Rewind: A Tribute to Lee Morgan Volume 2".  
Project Overview:
Over 4 years in the making, "Morgan Rewind… Volume 2" is JMood Records definitive work from  visionary producer Paul Collins and the intrinsic musical sensibilities of international recording artist Roberto Magris.  It covers a prolific period in Lee Morgan's musical career from 1963-1968. During that time, his music was heavily influenced by African rhythmic patterns and titles. Roberto and crew have re-created those rhythms, melodic textures and contrasts.  It has become a sort of signature sound for Lee Morgan. "Roberto used a different approach, frontline and a lot of creative freedom on this one! The music jumped off the board in the studio, says jazz impresario Paul Collins. Each artist latched on musically to the rewind and review of Lee Morgan's compositions with compelling arrangements by Roberto Magris. It has taken over 4 years to finish this project and bring it to market, but, to me, it was worth the wait!"
 This project has been recorded in "High Definition Audio" for exceptional use in home theatre, car, MP3 or your favorite mobile devices."  
The CD is available "now" exclusively at the JMood Records™ Store at www.jmoodrecords.com  , CD Baby.com http://www.cdbaby.com/cd/robertomagris8 and other physical and digital distributors throughout the world.
With kind regards,
JMood Records
JMood Records... "A Sound Choice" Fan Club
JMOOD RECORDS... A SOUND CHOICE "NEW" CD RELEASE
JMood Records is pleased to announce the release of The Roberto Magris Trio "New" CD "One Night In With Hope and More Volume 2"
 "One Night In…V2" is a complement to the "4 star" session of "One Night In…V1." It continues to reflect on the great music written and recorded by ivory giants of the 1950's. You will notice we have added a few more artists for your listening pleasure. "The trio unit has always been a great vehicle for us to express the creativity, passion and musicianship of each artist selected for our projects, says music impresario and producer Paul Collins. This project is no different. With three awesome drummers (Albert "Tootie" Heath, Brian Steever and Idris Muhammad) and two awesome bassists (Elisa Pruett and Dominique Sanders) and lead by Roberto Magris' signature piano sound, we have captured the spirit of each composition recorded for this session."
This project has also been recorded in "High Definition Audio" for exceptional use in home theatre, car, MP3 or mobile devices."  
The CD will be available at the JMood Records™ Store at www.jmoodrecords.com  and other physical and digital distributors throughout the world.
Once again, thank you for your ongoing support! Look for more great releases from JMood Records™.
With kind regards,
JMood Records…A Sound Choice™
"JMood Records ClefClub Music Series"